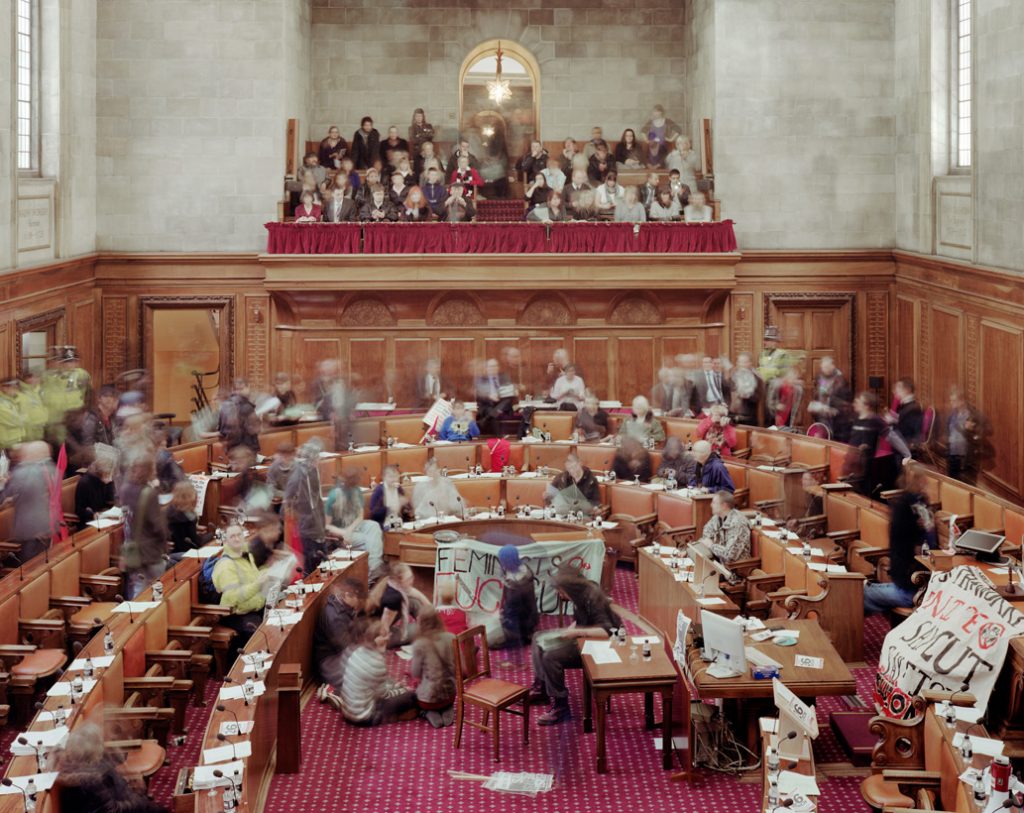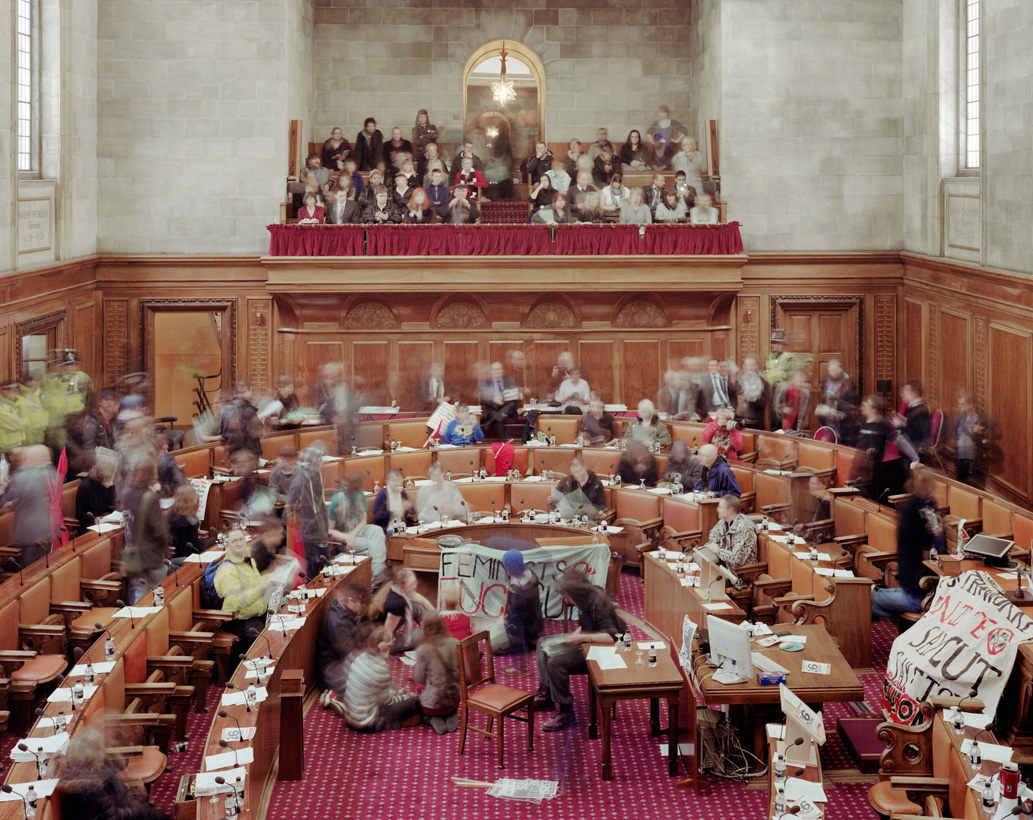 Leeds City Council budget meeting, 2011
Anti-cuts campaigners will hold a protest outside a council meeting tonight where £21million budget cuts are likely to be approved. The Haringey Alliance for Public Services will meet at Wood Green Library in High Road at 6pm to march to Haringey Civic Centre, where councillors will agree the budget for the next year. Read more here.
Islington Council is also sitting to agree their budget today and is likely to feature protests outside, according to local press reports.
This time last year I was traveling around the UK photographing similar City Council budget meetings (to produce the series Star Chambers) where huge tranches of cuts to public services were being agreed.
In Leeds City Council budget meeting (pictured), which was held on 23rd February 2011, dozens of protesters stormed the meeting held in the Civic Hall, occupying the council chamber for 90 minutes before they were removed by police. In the end the Council agreed to slash the annual budget by £90m, affecting services across the county including the loss of 1,500 staff posts, the closure of up to 13 buildings in adult social care, reductions in grants to arts organisations and a review of library services.
It's likely that we're going to see a second year of austerity cuts across councils.