An exhibition catalogue created in association with the Ivon Hitchens: Space Through Colour exhibition at Pallant House gallery. The publication includes my commissioned photographs alongside an essay about my work written by Harriet Judd.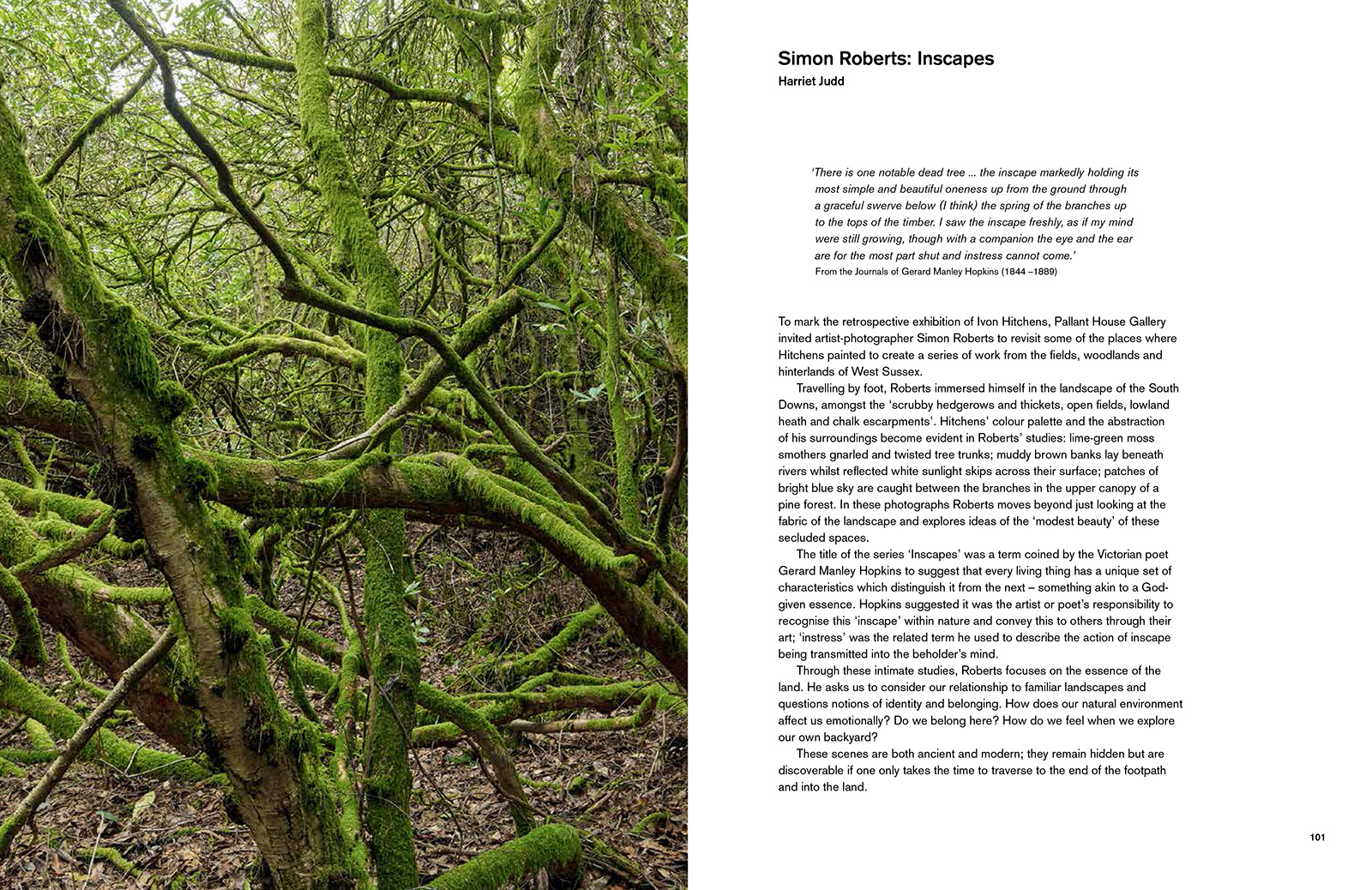 Blurb: This richly illustrated publication, which includes more than 70 examples of Hitchens' work from across his career, introduces key themes including the artist's journey to abstraction, his interest in still life, the influence of music in his paintings and of course, his best-known landscapes of the Sussex countryside. New essays have been contributed by Anne Goodchild, Alexandra Harris, Claudia Milburn, Dr Claudia Tobin and Michael Tucker. The book also includes photographs of Sussex landscapes by the artist-photographer Simon Roberts from his new series Inscapes commissioned by Pallant House Gallery in 2019 to coincide with the Ivon Hitchens exhibition.
ISBN: 9781869827809
Author(s): Anne Goodchild, Claudia Tobin, Claudia Milburn, Alexandra Harris & Michael Tucker
Format: Hardback
Year published: June 2019
Publisher: Pallant House Gallery
Total Pages: 108
Illustrations: colour throughout
Price: £24.95
As part of Photoworks' commissioning and educating programme I have donated a limited edition print 'Road Trip Altai Mountains, Russia, 2005′.
Find out more here.