Whilst covering the Bristol Balloon Festival this weekend, the balloon I was flying in (which was made to promote Disney's film UP) was captured by photographer Graeme Robertson and featured in the Guardian's Eyewitness double page spread a few days later. I guess Graeme was traveling in the red/white/blue balloon seen in my photograph below.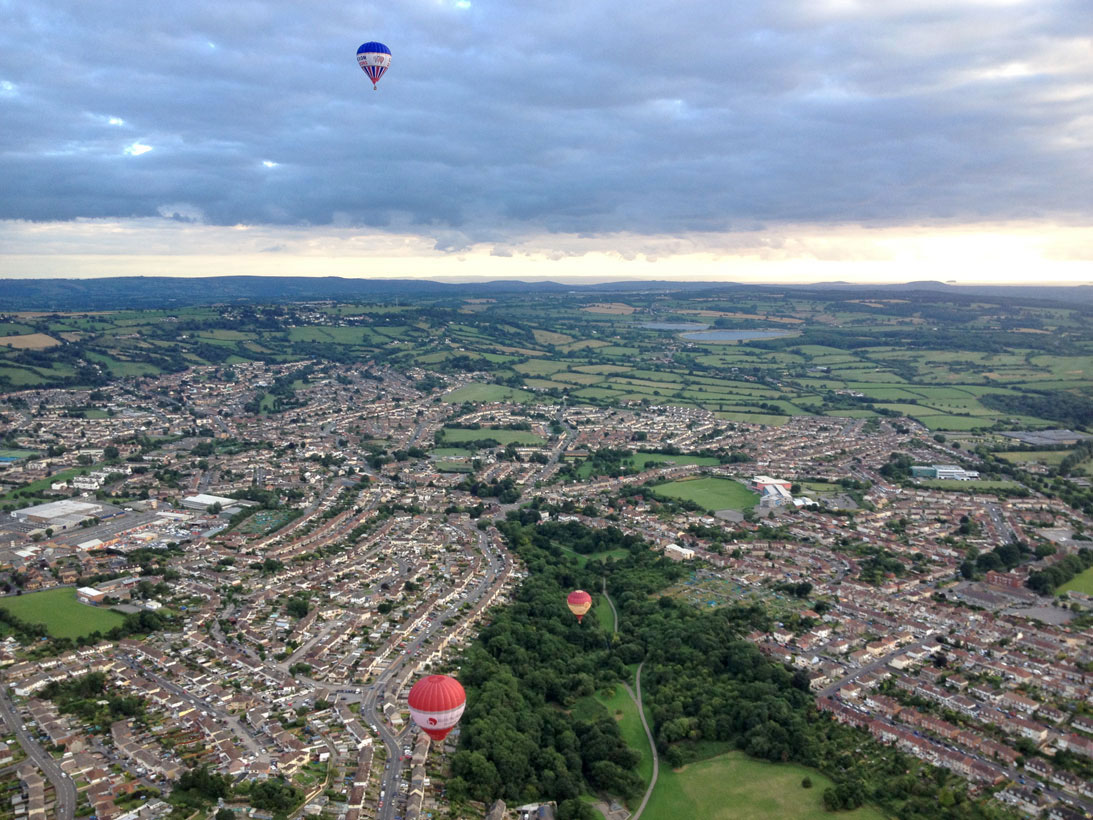 Viewing test strips of Pierdom prints prepared by Spectrum Photographic for upcoming Flowers Gallery exhibition.
I spent the day printing at Spectrum, including this photograph of a Lenin statue in Apatity, Russia, from my Polyarnye Nochi series.