Image: 'Walkabout For Our Musketeers, Lausanne, 2014' pigment print, 50 x 60 cm
Galerie Heinzer Reszler will be exhibiting prints from my series, The Last Moment.
Prints from the series will also be available to view in their booth at Art Geneve from 29/01 – 01/02/2015. Details here: http://artgeneve.ch/en
Please join us on Thursday, November 7, 6pm—8pm, for the artist reception celebrating Simon Roberts" third solo exhibition online casino at the KLOMPCHING GALLERY.
FOR FURTHER INFORMATION AND VIEWING APPOINTMENTS, CONTACT:
DEBRA KLOMP CHING T: 1 212 796 2070 E: debra@klompching.com
Simon Roberts | Pierdom
Exhibition from November 2 2013 to January 11 2014
Please join us for an Opening Reception on Friday, November 1 2013 at 6pm.
As in previous work, notably "Motherland" (2007) and "We English" (2009), British photographer Simon Roberts examines cultural-historical questions of national identity and the attachment of people to their land through his large format landscape photographs. "Perhaps the most promising British image maker in years", as German Photo Magazine called him in 2010, traveled across England over the last years, visiting coastal towns and producing a series of photographs of the pleasure piers built since Victorian times.
My touring exhibition of We English heads to Wales, opening this weekend at the Third Floor Gallery in Cardiff.
Opening night preview: Friday, 20 July, 7pm.
Prior to that we'll be heading to Daniel Meadows' exhibition 'Early Photographic Works' at Ffotogallery.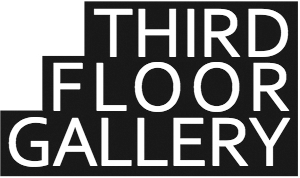 Third Floor Gallery is an independent charitable gallery run by photographers Joni Karanka, Maciej Dakowicz, Bartosz Nowicki and a group of committed volunteers. Located in a period building a stone's throw away from Cardiff's bustling waterfront and the Millennium Centre, Third Floor Gallery shows the most exciting national and international contemporary photography.